I was born and raised in the Mormon church. Following and believing the LDS teachings from childhood, I believed I was so blessed to have been born into the "one, true church" and have that knowledge from childhood. I was a faithful member until my early 20's when I started to question everything I'd ever been told. That is where my journey to finding the truth began and led me to where I am today, a Christian who believes that faith in the blood of Jesus Christ is our only way to salvation, not through any works, but by faith alone.
THE ATONEMENT, ALL TALK NO ACTION:
The Mormon church does teach that Jesus died on the cross for us and that his blood atoned for our sins. It's wonderful that they teach this, but this is where the real deception comes in and it's very dangerous. I've finally come to understand what is so deceiving about the LDS church. The problem is that while the church talks a lot about the atonement, the church does not teach its members how to actually apply the blood of Jesus into their lives. It is all talk, no action. No one is expected to realize what a filthy sinner they are. To the contrary, I think most Mormons believe they are very good people because they try very hard to be good. In their efforts to try and be good, I'd say most Mormons don't even recognize that they are no good at all. None of us are any good at all which is why we need a Savior. (Romans 3:23). No one is encouraged to pray to God during a church service or in their own prayer time and ask Jesus to come into their heart and life. I can't speak for all Mormons, but I believe that most Mormons really just assume Jesus is already in their heart. They assume this even without that official confession to God that they are a sinner and realization that they are in desperate need of a savior. It seems as though the devil has found a cunning way to deceive. Satan seems to work through a church who often talks about the atonement, but never encourages its members to do anything at all to prayerfully ask God to apply it in their own lives.
REPLACING SELFISH PRIDE WITH HUMBLE FAITH IN CHRIST:
Right before I became a Christian, I wasn't sure how I felt about the need for a formal prayer to God asking for Jesus to come into my life. I was still so ingrained in the Mormon thinking that to me it just seemed like an unnecessary formality. I thought that knowing of Jesus and believing that He lived and died for us was enough. However, it's one thing to believe that He did come to this earth to die for us, but it's a whole other thing to actually accept His sacrifice as something you need and want for yourself. To believe He lived and died is merely believing in history. To believe you actually do need His help is to truly put your faith in Him.
Over time I have learned that you can talk about the atonement until you're blue in the face, but if you only talk about the events that occurred in the death and resurrection it's doing you no good at all. That's just talking about historical events. What is important is realizing that you personally need Jesus to do what He did. If you don't have that realization that you can't do it on your own and if you don't ever pray and ask Him to be in your life then talking about the atonement is merely just talking about history. So over time I have come to realize that praying to God to confess your miserable state of sin and that you realize you need a Savior is very important. It's not just a formality like I used to think. But it's also not the prayer that saves us. Jesus' death is what saves us. The prayer is merely the means of asking Him to apply it to your own life. I don't believe that Jesus will be Lord of anyone's life without them asking Him to do so. A person can't just assume He is in their life because they go to church every Sunday. I understand now that God wants us to humble ourselves enough to actually say the words to Him that we realize we are sinners. We know that there is no good at all that can come from us by our own doing. And we understand that we need Him. Humbling ourselves enough to do that, I believe, shows God that our pride in ourselves and in our own abilities has been removed from our hearts and that selfish pride can now be replaced with humble faith in Jesus Christ.
PROBLEMS WITH THE MORMON CHURCH TEACHINGS:
One of the major problems with the teachings of the LDS church is their teaching that there are things that we are required to do to please Heavenly Father enough so that we can live with Him again one day. It is a religion based mostly on works. The bible teaches that we are saved through grace and faith alone, not through our works. Examples of some of the works that a faithful Mormon is required to do is to attend the temple and receive their endowments, continue to attend the temple on a regular basis to receive endowments for the dead and also do baptisms for the dead, baptism by a Priesthood holder is required for salvation, you must be faithful to the Word of Wisdom, wear your garments, be obedient to the leaders of the church, etc
As a former Mormon, the question that began to arise in my own mind was: "If Jesus atoned for our sins and faith in His shed blood and in His resurrection is all that is required for salvation then why would I need the temple endowments to be able to live with God for eternity? And if Christ is all that is required for salvation then why would we need to perform anything at all on earth on behalf of the dead? Why do we need to do any ordinances at all if it's simply a matter of whether a person accepts Christ or not?"
The teaching of the LDS church is that a soul cannot live in the presence of God without receiving temple endowments and baptism by an LDS priesthood holder. Therefore, they teach that you are saved through the atonement and also through works which is, of course, in contradiction to the teachings of the bible.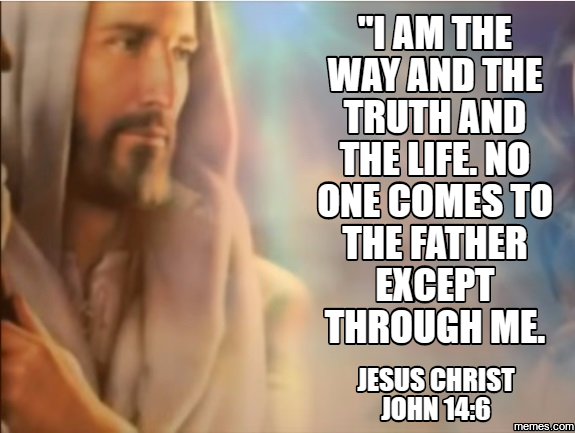 THE CROSS IS SUFFICIENT:
A time came in my life where I had to ask myself, "Do I really believe that when I die that I am going to come up to a veil and need secret handshakes and passwords to be able to enter into the presence of God? Or do I believe it's through the grace and atonement of Jesus Christ alone that I will be able to enter into heaven?" It simply cannot be both. If temple endowments, secret handshakes and passwords are required then it is not solely through Jesus' sacrifice that we gain salvation, but it would be through grace plus works. I finally realized that to say you need both is essentially a denial that what Jesus did on the cross was sufficient. In John 18:20 Jesus says he has said nothing in secret. Secret passwords and handshakes are not what Jesus taught. He taught that He is the way, the truth, and the light. Christ alone is the way. The temple is not the way. Priesthood ordinances are not the way. Priesthood baptisms are not the way. And ordinances for the dead do not help the dead receive salvation either. Christ alone is the answer.
"For by grace are ye saved through faith; and that not of yourselves: it is the gift of God: Not of works, lest any man should boast." Ephesians 2:8-9
There are no temple works that you can do to be saved, lest any man should boast. It is completely through grace that we are saved. Through faith alone and nothing else.
"I am the LORD: that is my name: and my glory will I not give to another…." Isaiah 42:8 – If there is anything we could do to save ourselves, other than to realize we are in need of a savior and then to believe on the Lord Jesus Christ, then we would be taking God's glory. In Isaiah, God states that He will not give his glory to another. Any works that we can do in the temple or out of the temple in our daily lives will not save us or even help to save us because it would give us reason to boast and it would be taking God's glory.
SALVATION THROUGH FAITH, NOT THROUGH FAITH PLUS WORKS:
The LDS church teaches that we should all try our hardest to do good works so that God might be pleased with us so that we can be considered worthy to live in His presence through eternity. The very often quoted BOM scripture states, "For we know that it is by grace that we are saved, after all we can do" (2 Nephi 25:23). The Book of Mormon teaches that you do all that you can do on your own and then wherever you fall short, Grace will make up the rest. This is backwards teaching. In actuality, the Bible teaches that we should receive His grace FIRST (not last after a life full of trying to live up to an unknown standard) and because we have first invited Him into our heart He then will come to live within us and make us a new creature in Christ. Once He comes to live within us He will change us and THEN we will begin to see the fruits of the spirit in our lives.
THE FRUITS OF THE SPIRIT ARE A RESULT OF SALVATION:
So it's not "Salvation as a result of works" as the Mormon Church teaches. It's "Fruit of the Spirit as a result of salvation" as the Bible teaches. In Christianity, salvation is the first step. Salvation is the moment you turn from your old ways and become a babe in Christ. From there you receive milk and begin to grow in Christ, finally coming to the point where you can receive the meat. In Mormonism, it's the opposite: you try your best to do good and then finally you will receive salvation one day when Christ makes up the difference in where you fell short. This teaching turns the teachings of the Bible upside-down and backwards.
I have found the Christian way to be SO much more simple and freeing! Mormons are trudging through life "enduring to the end" and trying to live up to the expectations they feel God has placed on them so that they can be counted worthy to live with Heavenly Father again one day. The truth is much more freeing – you accept Jesus into your life and surrender your life to His will. When you do this, He comes to live within you, He takes the wheel, and He truly changes you in a noticeable way. How loving God is to only require us to simply realize we can't do it on our own and just believe and have faith!
DECEPTION FROM THE GARDEN CONTINUES IN THE MORMON CHURCH:
Look at the deception in the garden. Satan told Adam and Eve that if they ate of the fruit then they would become like gods. Adam and Eve believed that they could take it upon themselves to become like gods. That's exactly what LDS members are doing in the Mormon church. Believing that it is possible to become a god of your own world one day is essentially falling into the same old deception. The sin of Adam and Eve was pride. They believed they could exalt themselves to the same level as God. Lucifer committed the same sin of pride when he tried to make himself greater than God. The fact that the Mormon church even teaches that you can become a god is a major red flag. Genesis says the serpent was more subtle than any other beast. We all know Satan is still very subtle in how he tempts us. He is leading many LDS members into falling into the same deception that Adam and Eve fell for which was to try and exalt themselves to the same level as God. Satan lied to Adam and Eve and Satan continues to lie to many LDS members today by leading them to believe they can exalt themselves to be gods one day.
MY REASONS FOR "DIARY OF AN EX-MORMON":
I'll be getting into the things I've learned through the studying I have done. My purpose is simply to journal what I have learned and how I have come to truth. If it helps anyone else that's wonderful. But really, it helps me more than anything to record and compare my old beliefs with what I have learned is the real truth from the Bible so that I can sort out truth from lies. It helps me to grow and strengthen my relationship with God when I examine these truths by writing them out.
MORMONS ARE GOOD PEOPLE:
Let me say, Mormons really are good people. They truly do want to serve the Lord and live a good life. The problem is that it's not enough to try and be a good person. We most definitely should not just live our lives relying on ourselves to do our very best and wait for Jesus to make up the difference "after all we can do". That's going about it all wrong and this is not what Jesus taught us to do. He taught us to put our faith in Him. Saying that you trust in Jesus and the atonement but then relying on yourself to live a good life and be a good person is all talk and no action. God wants us to show Him that we can put our faith in Him by trusting Him through our actions, not just our words. We can do this by relying on Him to bring about good in our lives and stop relying on ourselves.
TOPICS TO COME IN FUTURE BLOG POSTS:
Visit the "Diary" section of our website to read more about the following topics:
Is Grace sufficient in the LDS church?
The true history of Joseph Smith
Mormon temples and their link to the occult
The Book of Abraham and it's true history
Mormon God vs. Christian God
Mormon Jesus vs. Christian Jesus
Mormon misconceptions about Adam and Eve
Original teachings of Mormon prophets
Book of Mormon contradicts LDS doctrine
History of the LDS Church
Mormon garments and their link to freemasonry
Mormon temple architecture
General authorities of the Mormon church
Mormon time capsule found, perception of life under Brigham Young
Brigham Young, the historical man
Translation of the Book of Mormon and the golden plates
Mormon misconception that baptism is required for salvation
Mormon false teachings on the conception of Jesus
Book of Mormon Bible plagiarisms
Lack of archaeological evidence of the Book of Mormon
Book of Mormon is not the most correct book on earth
"For this people's heart is waxed gross, and their ears are dull of hearing, and their eyes they have closed; lest at any time they should see with their eyes and hear with their ears, and should understand with their heart, and should be converted, and I should heal them." Matthew 13:15